About Accuscribers, Inc.
We're a federally-approved legal transcription company with 25 years' experience serving both public and private sectors nationwide. Our certified transcriptionists provide expert verbatim transcription of:
Depositions • Administrative Hearings • Examinations Under Oath • Expert Testimony • Witness Testimony • Construction Defect • Compulsory Medical Examinations • Civil Trials • Arbitrations • Bankruptcy Proceedings • Investigative Interviews • Criminal Trials • Sworn Statements • Workers' Compensation, and more.
We respect your personal preferences and put them first. Our standard professional references include Court Reporting: Bad Grammar/Good Punctuation, Morson's English Guide for Court Reporters, and The Gregg Reference Manual. We can follow any layout or format requested. Just let us know your preferences; we will be sure to follow them precisely.
We know you have choices when it comes to outsourcing your legal transcription work. Accuscribers is your smart choice. Read on for more about us and how we work.
Experienced, Certified, Reliable Legal Transcriptionists
All work is performed by experienced, certified legal transcriptionists here in the USA. All of our potential contractors and employees undergo a background check, grammar, vocabulary and transcription skills tests, and agree to be bound by a written Ethics and Confidentiality Agreement. In addition, we have weekly quality meetings and in-service training sessions. We publish a Tips Guide at the start of each work week based on QA reviews from the week before and provide a secure online forum for our transcriptionists to get readily accessible answers from other experts on the team in realtime.
Three-Step Quality Checks
Quality assurance is a top priority at Accuscribers and, to that end, our entire workflow has been designed to ensure an exceptional work product. Every transcript is put through a rigorous three-step review for both accuracy as well as adherence to required format. Upon completion and careful review by the legal transcriptionist, all work goes through a thorough review process by a trained proofreader (checked against audio) and then by a quality-control manager to ensure as near perfect a transcript as humanly possible.
Our team enjoys research and will meticulously transcribe your audio proceeding quickly and affordably. We take great pride in a job well done and will always go the extra mile to make sure each transcript we produce is returned on time and as error free as humanly possible.
Guaranteed Turnaround
Our standard turnaround time is 14 days, about half the industry standard of 30 for the same per-page price. If you need it even faster, no problem. We offer both three-day and seven-day at a very affordable cost. See our Policies page for more on rates.
We guarantee your transcript will be delivered back to you on or before the deadline originally agreed upon. In the very unlikely event that we fail to deliver your transcript by the due date, you will receive our sincere apology and will not be responsible for any charges relating to that job.
100% Satisfaction Pledge
We want our clients to be thrilled with our services. If for any reason we haven't met or exceeded your expectations in any way at all from your first contact through the delivery of your transcript, we promise we will do whatever it takes to make it right. Guaranteed.
24/7/365 Transcript Management System
Accuscribers provides a secure and easy-to-use online platform that makes ordering, tracking, and downloading your completed transcripts a snap. Our SSL-enabled secure servers use 256 bit encryption, firewalls, and we perform regularly scheduled data backups automatically.
Using our proprietary system, you are able to manage your transcription orders in a secure, encrypted, password-protected environment 24 hours a day, 7 days a week, 365 days a year.
Nationwide Approval
Accuscribers, Inc. is federally approved by the Administrative Offices of the United States Courts to provide legal transcription services in both District and Bankruptcy Courts nationwide and, in addition, serves a wide variety of clients across the US in both private and public sectors. We would be thrilled to earn your business, too. Please call on us anytime we may be of service to you.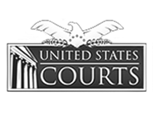 Free Quote
Please visit our online quote form for instant pricing. If you are ready to proceed, simply send us your completed form and we will get right back to you, usually within two business hours. If you are an existing client, please log in to your online portal to place your order.